With more than 75 different activities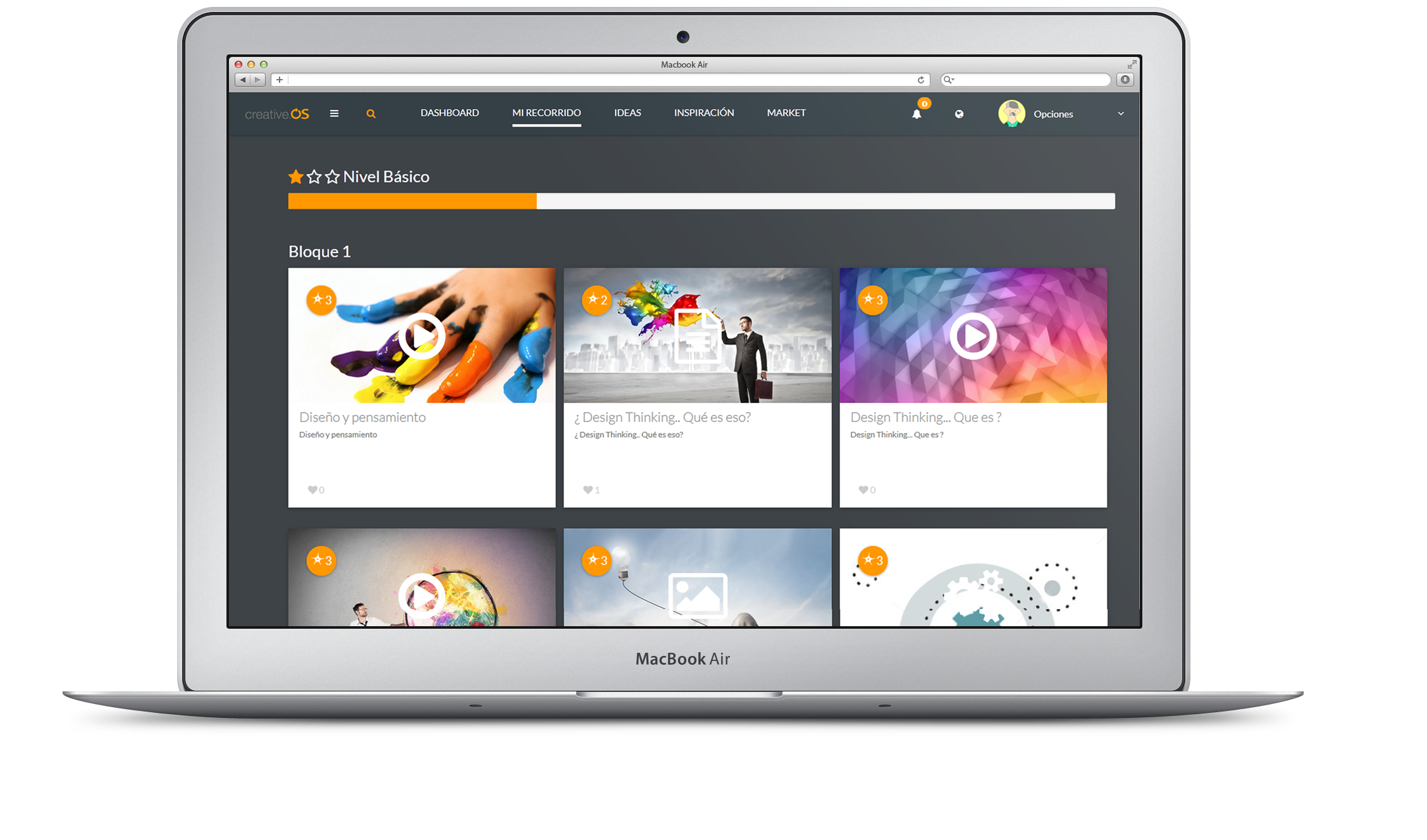 My progress
Creative.OS is designed as a set of theoretical and practical sessions that include all aspects related to Creativity and Innovation
Interactive video formats with short duration to facilitate learning and reduce to a minimum the impact of training on daily activities.
The first time the participant enters the school; he will be able to complete a skills assessment or survey. Based on this survey, they will be assigned a personalized itinerary, creating a unique training experience adapted to each user´s needs.
Dashboard
On your dashboard you will see at a glance your progress on the platform: got neurons level where you are, your position in the rankings, etc.
You can also see the latest ideas generated and the Top 5!, With the most advantaged users and you can compare yourself to them.
One of Creative.OS´s most important aspects is the possibility of a detailed follow-up of each user's activities. Divided in a series of activities such as training, inspiration, learning, ideas and community.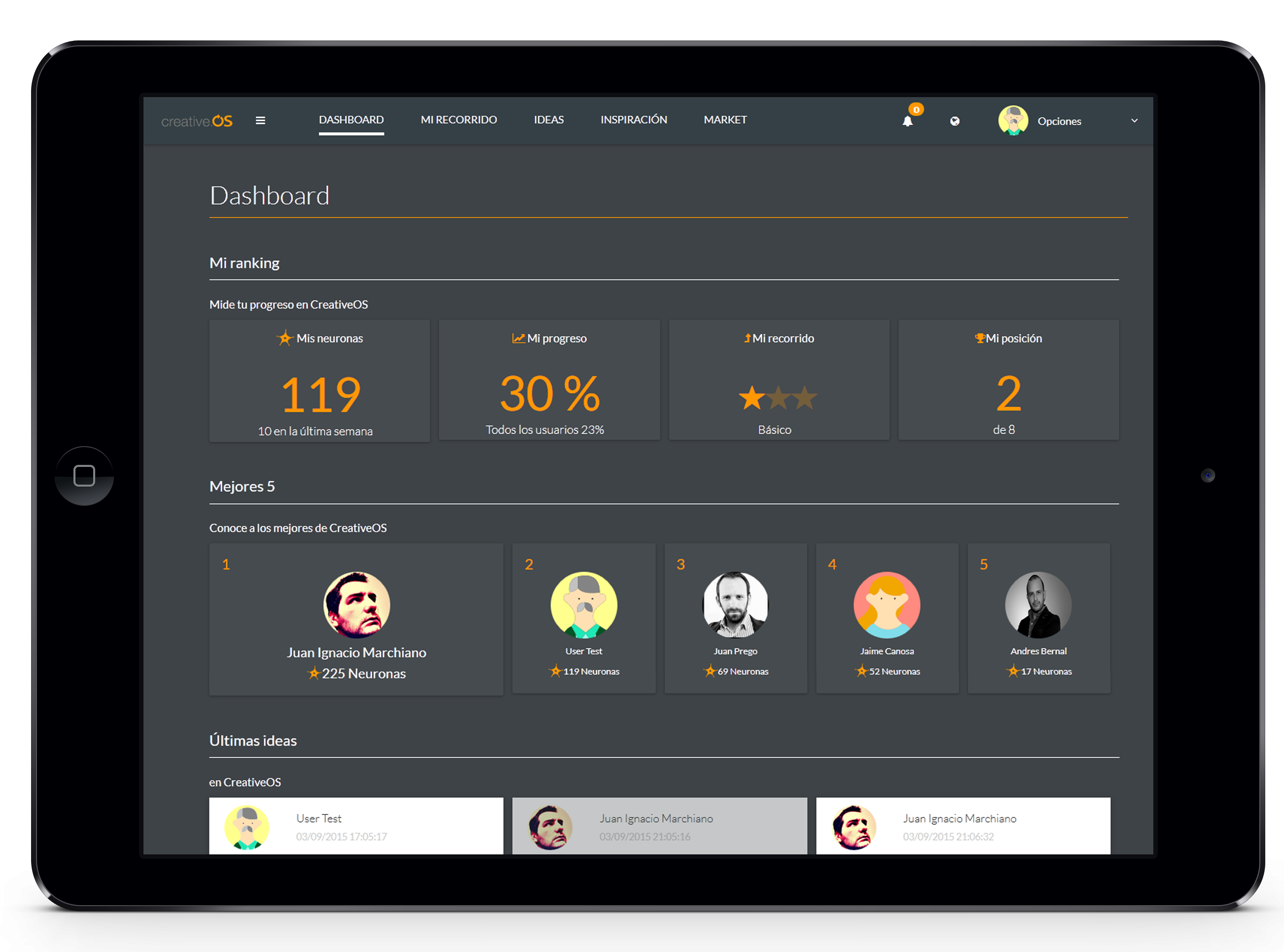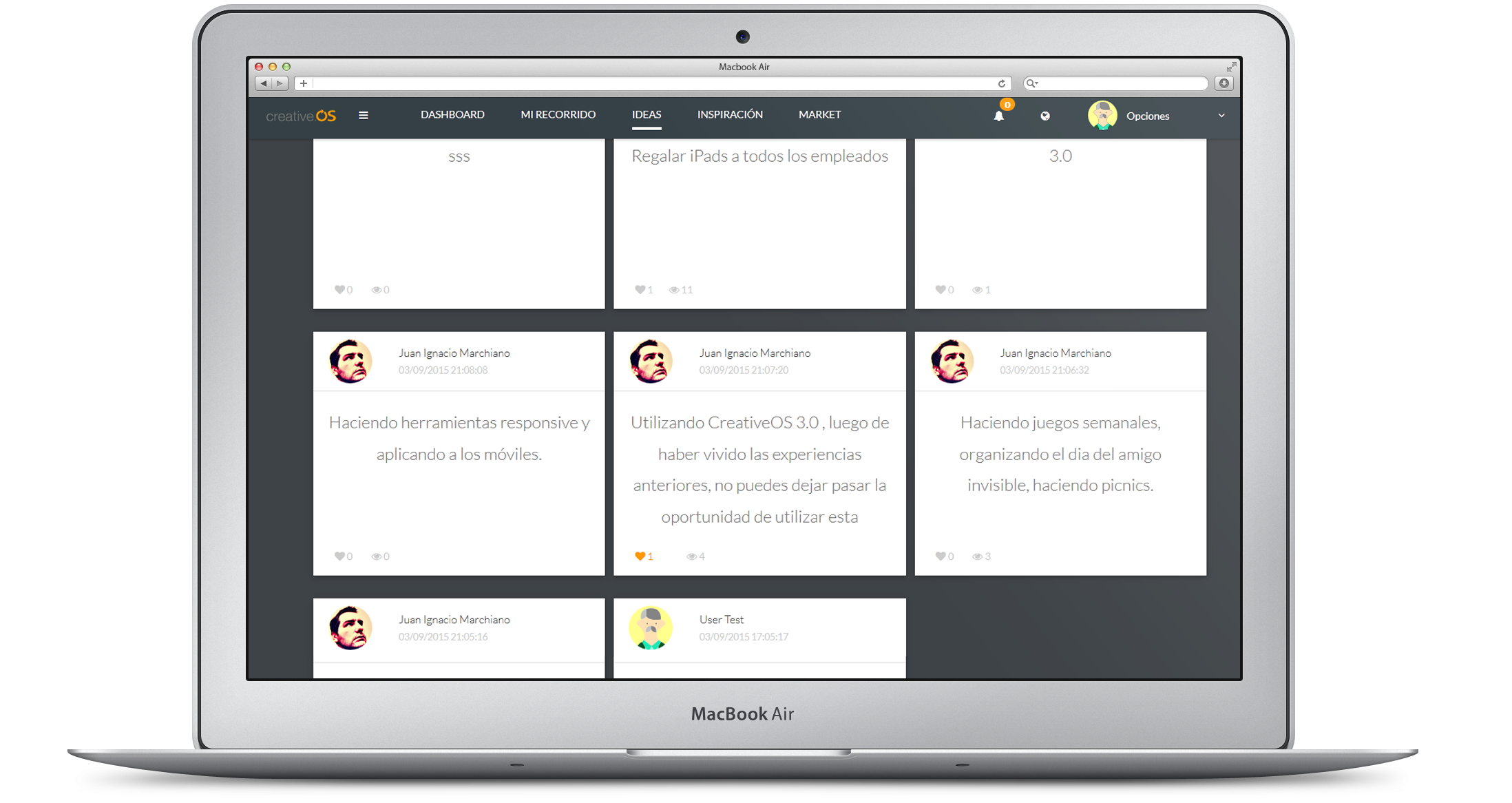 Ideas
Current innovation tools processes usually start with logical ideas and practices. And while this is necessary, in Actitud Creativa we believe it is not enough. A place for the crazy, bold and fun ideas that participants can provide can inspire the entire organization. In the community of ideas, all ideas are welcome.
Inspiration
Inspiration is important. Observing what happens in the industry in which we operate, learning from success stories and latest news, is an essential part of our job.
Grouped according to selected topics, this inspiration center is a constant trend observatory that serves as a reference to the entire organization. They are carefully selected by Actitud Creativa´s "trend hunting" team, updating it daily with the latest news. In addition, participants can submit their own news to share with other colleagues. The news can be voted on and commented among community users.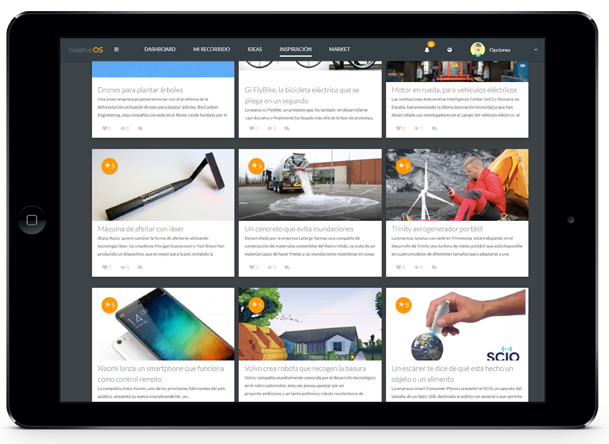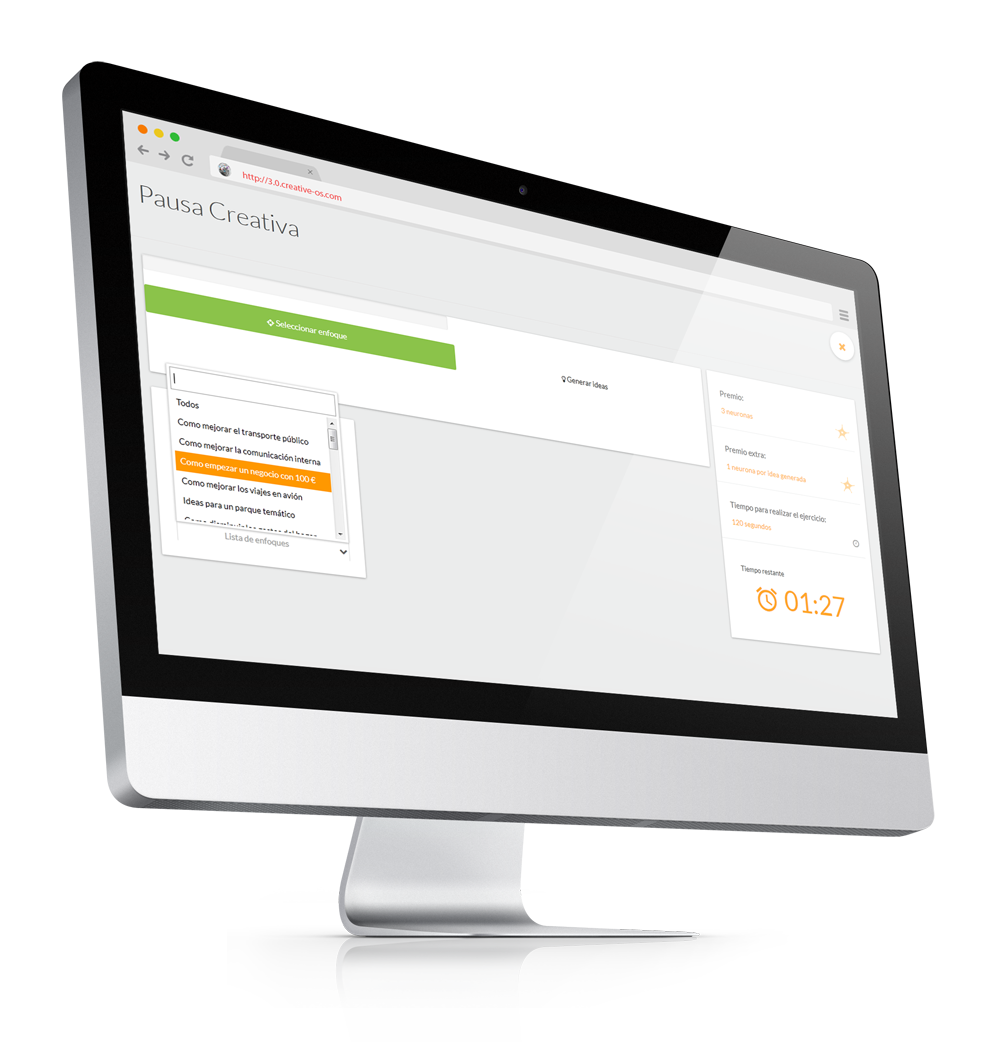 Training
Creative.OS's Training Center allows participants to put into practice what they have learned in the Learning Center. In order to turn knowledge into skills.
Designed to guide each user step by step through interactive exercises that apart from training will enable the organization to generate powerful ideas for their companies.
Participants can apply the exercises to real issues in their organization, this way they can generate valuable ideas and initiatives for the company, at the same time training is immediately applied to their workplace. They can also work with issues that are beyond the usual topics of work, helping to break the routine and serve as an inspiration space on a day to day basis. To avoid interrupting the daily tasks of professionals, each exercise has a certain time limit.
More about Creative.OS
The creativity platform where you can learn, train and inspire your creativity to enhance and exploit your ideas and all your team!